All agencies with Adult Basic Education Direct Service grants in Pennsylvania must provide supplemental computer-based distance learning opportunities to any interested students. In addition there are several models that agencies could utilize to offer distance learning, including blended, hybrid, hyflex, and fully remote. The Digital Literacy Distance Education Project staff are available to support your distance education activities through online courses and technical assistance.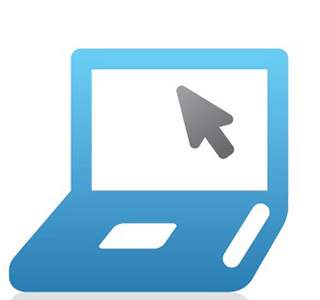 Resources to Support Distance Learning
View videos, websites, and resources to support your distance teaching.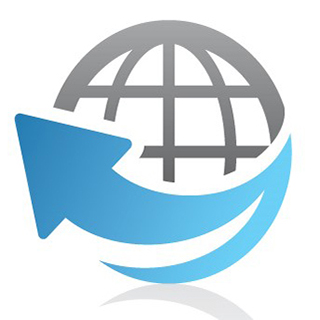 Approved DL Curriculum Search
Find approved curriculum that match your students levels and needs.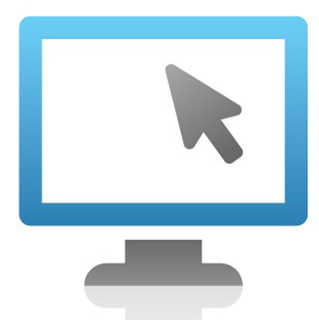 Submit Approved DL Curriculum List
Submit a publisher resource for addition to the Approved DL Resource List.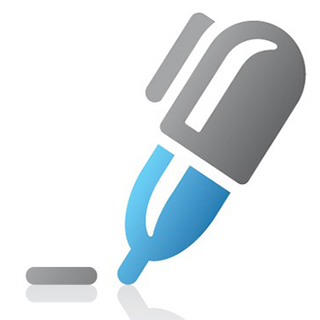 Submit Supplemental DL Lessons
Submit a supplemental distance learning lesson you created so you can report time.
Technology Planning Tool – The Technology Planning Tool is designed to help agencies inventory current practices around the use of technology for communication, intake and orientation, instruction, and program management and develop an action plan.
IDEAL Distance Education and Blended Learning Handbook – The IDEAL Distance Education and Blended Learning Handbook is designed to help adult education practitioners set up distance programming and develop the skills to support learners studying at a distance.
Online Learning Questionnaire – The Distance Learning Questionnaire can help agencies screen and prepare students for distance education.
Sample Distance Learning Contract – The Distance Learning Contract, developed for students studying only at a distance, defines the expectations for the student and sets the tone for success. It can be adapted for supplemental distance education students.
Rubrics for Evaluating Open Education Resources (OER) Objects – Rubrics for Evaluating Open-Education Resource OER Objects provides eight separate rubrics that you can use to evaluate open education resources.
These webinar recordings share teaching strategies and resources. 
The resource videos below were created by DETA from the perspective of the adult education community, not that of the publisher. The links will open in a new window.
Creating Reports in Khan Academy – This video provides step-by-step instructions for creating reports in Khan Academy.
Kahoot! Part 1: Introduction – Teachers can use Kahoot! to create, share, and play learning games. It can be a fun way to do reviews and assess learning. This video introduces Kahoot! and provides some ideas for using it with adult education students.
Kahoot! Part 2: Locating, Selecting, and Editing Existing Kahoots – Kahoot! has millions of pre-built questions or "Kahoots." This video explains how to locate, select, and edit existing Kahoots. This is a great option when you do not have a set of pre-planned questions.
Kahoot! Part 3: Creating Kahoots – This video demonstrates how to add questions from Kahoot!'s question bank and how to add your own multiple-choice and true/false questions. Additionally, it covers using the math equation editor, adjusting the timer and points, and inserting video and picture files into multiple-choice questions.
Kahoot! Part 4: Playing Kahoot! in Class – This video demonstrates how to play Kahoot! and includes tips for successfully using it with your students.
Nearpod Part 1: Introduction – Nearpod is a resource that allows teachers to create activities and lessons for building student engagement and collaboration in an asynchronous or synchronous setting. This video is a basic introduction to Nearpod, including a brief example of how to create Nearpod activities and a preview of Nearpod's reporting feature and library of shareable content.
Nearpod Part 2: How Students Use Nearpod – This video demonstrates how students access and interact with a Nearpod lesson or activity. With sample activities including open-ended questions, polls, collaboration boards, and question-embedded videos, this video demonstrates what Nearpod looks like from the student point of view when it is accessed in a synchronous or asynchronous setting.
Nearpod Part 3: How Teachers Use Nearpod – This video demonstrates how teachers can share Nearpod activities and lessons with their students. The video reviews what teachers see and how they collect student responses as they share a Nearpod lesson in a synchronous setting. This video also reviews the initial steps teachers take to share a lesson synchronously or asynchronously, and it shows how teachers can access Nearpod reports to review student answers to completed Nearpod activities.
Kaizena Part 1: Introduction – This video explains ways that the Kaizena app can be used to give students effective feedback.  Its feedback tools including voice message, track a skill, rubric, text messaging, and the lesson attachment option are all introduced.
Kaizena Part 2: Using Kaizena's Voice, Text, and Lesson Features – This video explains how to use Kaizena's voice and text feedback tools. It also reviews the option for attaching lessons to students' work.
Kaizena Part 3: Using Kaizena's Skills Ratings and Rubrics – This video explains how to use Kaizena's Track a Skill feature. It also reviews how to use the app to create and attach rubrics to your students' work.
PlayPosit Video 1: An Introduction to PlayPosit – This is Part 1 of a three-part video series about PlayPosit, a video enhancing tool. This presentation shows the results of modifying an existing YouTube Math video to include instructor-generated questions, thus making the video an interactive tool to gauge a student's understanding of the concepts.
PlayPosit Video 2: Using PlayPosit to Add Questions to a YouTube Video – This video illustrates the step-by-step process of selecting a video to enhance, and then adding different types of interactions (questions) at various intervals throughout the video. These interactions can help gauge a student's understanding before and after presentation of a concept. The ease with which these interactions can be created allows for customization by class or even by student.
PlayPosit Video 3: Using PlayPosit to Assign an Interactive Video to Students and Monitor Their Activity – This video demonstrates how to assign a PlayPosit enhanced video to students, either individually or as a class. In addition, the gradebook feature is highlighted so that each student's responses to the interactions can be tracked, thus providing evidence of where a student may need to focus additional efforts.
Hypothes.is Video 1: Using Hypothes.is to Increase Student Engagement – This video is Part 1 of a three-part video series about Hypothes.is, a collaborative annotation tool. Student engagement in an asynchronous online educational environment can be challenging. Using a collaborative annotation tool such as Hypothes.is can promote engagement by allowing students to annotate shared resources. Exchanges between the instructor and students, as well as among students, broadens the presentation of the material as it is viewed through different perspectives. This video presents the use of the annotation and highlighting tools within Hypothes.is on various types of learning resources added to an LMS.
Hypothes.is Video 2: Adding Hypothes.is to an LMS – This video reviews the process of obtaining the required credentials to use Hypothes.is via the website portal and then adding the Hypothes.is tool to a Free Canvas Learning Management System.
Hypothes.is Video 3: Adding Articles to Canvas using Hypothes.is – This video illustrates the step-by-step process of using Hypothes.is to add an assignment to a Free Canvas Learning Management System. By selecting Hypothes.is as the external tool option to create an assignment, an article from a PDF file or a link to an online article can be added. The result is that the assignment features the annotating and highlighting aspects of Hypothes.is.
Virtual Manipulatives – This video demonstrates ways in which you can use virtual manipulatives from Toy Theater.com in a distance math class.
Northstar Digital Literacy Assessment – Northstar Digital Literacy Assessment (link opens in a new window) provides a place for students – and teachers – to assess their digital literacy skills.
OER Commons – OER Commons (link opens in a new window) is a searchable digital library of free online educational resources. Remember, resources must be approved before you may report time as supplemental distance learning.
Submit a Supplemental Distance Lesson
Teachers are encouraged to submit a lesson to the Distance Learning Technical Assistance Project for approval and to share with the field. These lessons will be available in the Lesson Bank.

Submitting Resources for Addition to the Approved Supplemental Distance Learning Resource List
The submission of requests for a distance learning resource to be vetted for approval is the same for online and print resources. When submitting a request, you will need to provide the following information below:
Your name and email address
The publisher or vendor of the resource
The name of the resource
Whether it is an online or print resource

What subject areas it addresses
What student levels it targets
If a textbook, indicate whether it is part of a series
How you intend to use the resource
The strengths of the resource
To submit a request, click on this link: https://forms.gle/b5gh6pX3fMgCcq979
Download the list of Distance Resource Approval Request (PDF) questions.
If you have trouble using the link (Google Forms) contact Bethaney Coldren at bcoldren@tiu11.org.
If you have any general questions about resource approval contact Chuck Klinger at cklinger@tiu11.org.
The Digital Literacy Distance Education (DLDE) Project is available to support you as your provide online instruction and use technology to improve your learners' digital skills. For more information, contact Chuck Klinger at cklinger@tiu11.org.